Fiji Times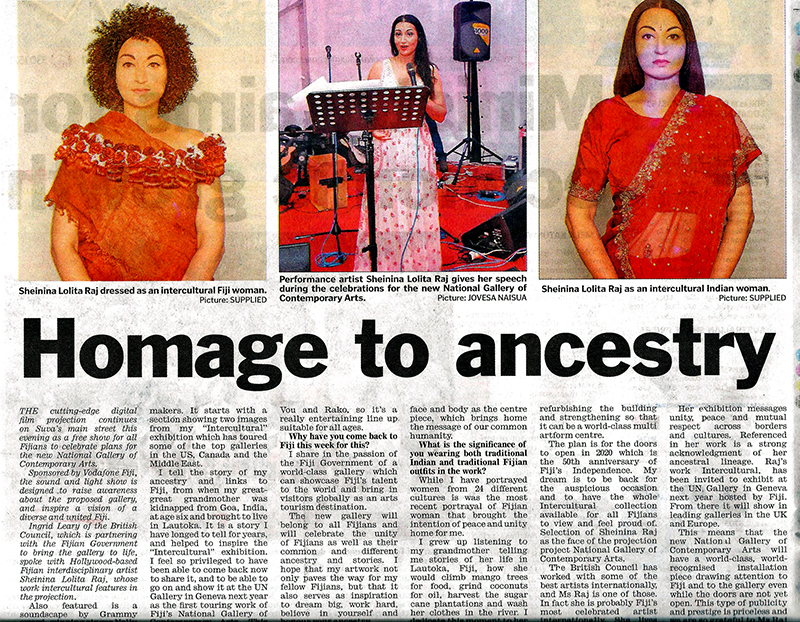 ---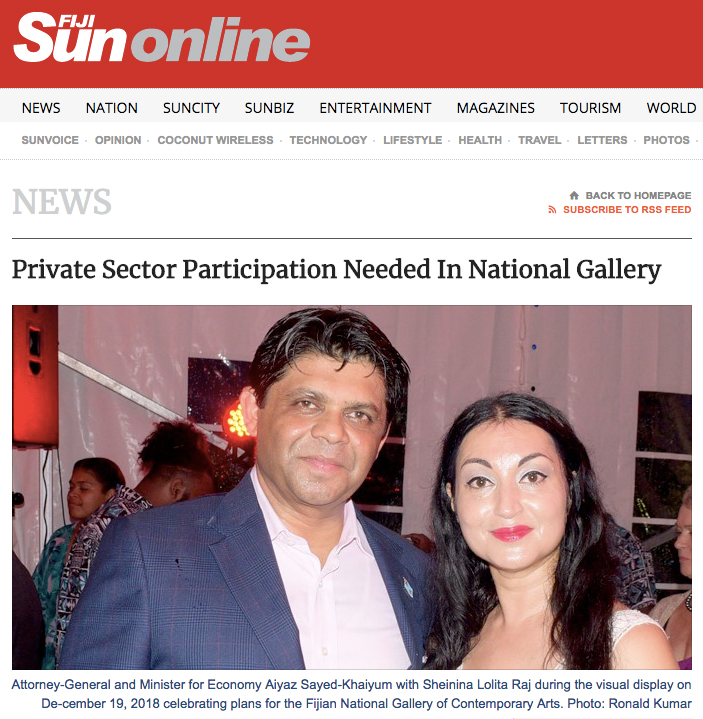 ---
UN Southern California Division
Interdisciplinary artist, Sheinina Lolita Raj, will take a deeper dive into INTERCULTURAL, 
an immersive art experience by Raj and a sound collaboration by Nelly Furtado, with an Art Talk
on Friday, December 8 at the Miami Design Preservation League's Art Deco Museum. The casual
conversation between the artist and moderator will discuss the inner workings of the artwork which
is currently on display through December 30.
INTERCULTURAL is a visual and sound art experience exploring cultural differences while analyzing
the increasing obsolescence of race-based identity. The exhibition features photographs of artist Raj
arrayed in the traditional authentic finery of various regions and nations while sounds pieces by Nelly Furtado
explore new territory featuring Solfeggio Frequencies, frequencies that allow the mind and body to achieve a
greater sense of balancing and deep healing.
---
Dive deep into an artist's understanding of cultural boundaries and identity during a conversation
with photographer Sheinina Lolita Raj, whose photographs tackle both subjects unflinchingly. In the
midst of her collaborative exhibit, INTERCULTURAL, Raj and a moderator discuss the motivations
behind her work. After the chat, walk through the installation, which features a sonic aspect created by
Nelly Furtado.
---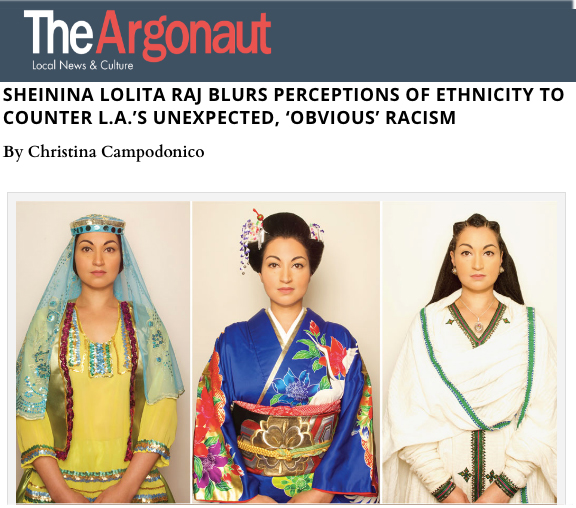 People are always asking Sheinina Lolita Raj where she's from.
It's often the first question she gets from a stranger, and it's a complicated one to answer.
Her father is Indian. Her mother is English. Raj was born in the U.K. and raised in Canada.
And throughout her life, people have assumed she's Mexican, Armenian or Persian,
among other ethnicities.
This confusion — sometimes spurred by curiosity, other times by enmity toward her
actual or perceived ethnic origins — has followed her since age eight, but came to a head
when she moved to Los Angeles about 16 years ago, despite the city's reputation for being
ethnically and racially diverse, inclusive and cosmopolitan.
"When I moved to L.A., I guess had this idea in my mind that Los Angeles is a giant city and
it's a metropolis and it has cultures [from] all over the world," says Raj.
"I immediately was so much struck by the obvious racism that's just present. … Nowhere have
I ever experienced it so bluntly and aggressively and often."
Her experiences taught her that "you can't run from racism."
---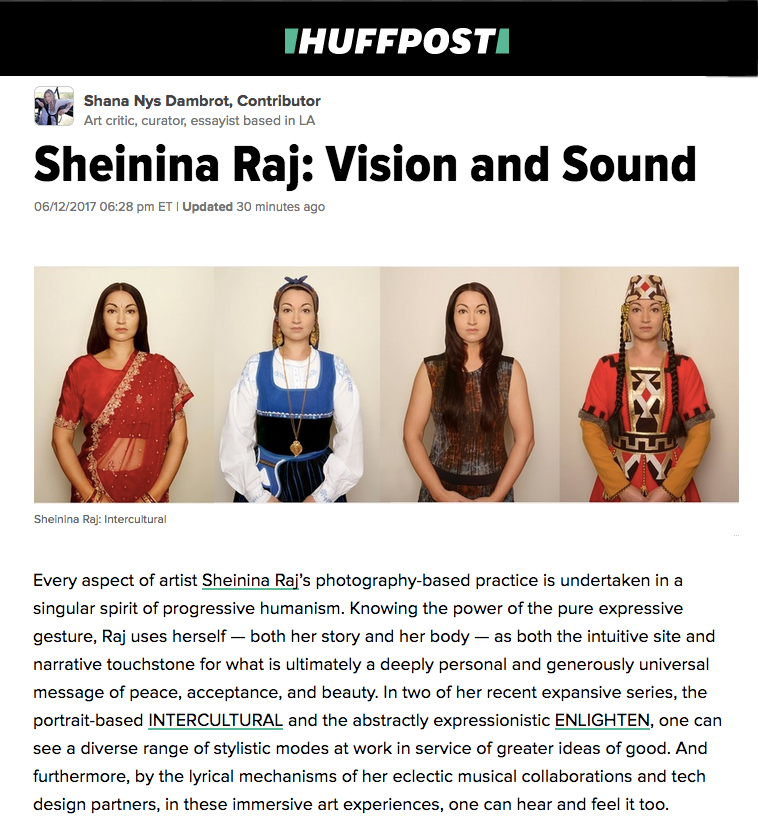 ARTS DISTRICT MAGAZINE
Miami Art Basel 2016
---
EVERYTHING REMAINS RAW
---